Interesting mix fuels Frederick playoff run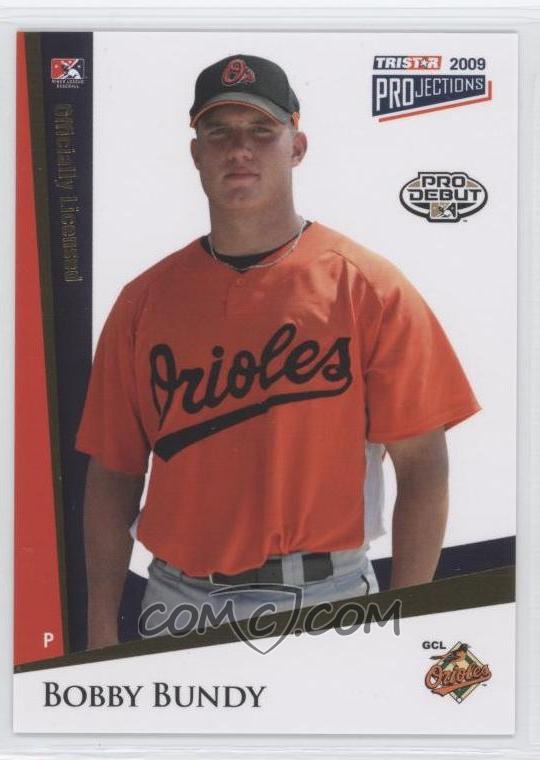 The Frederick Keys ended the season with a tie for the best record in the League (losing the tie-breaker to Potomac for regular season title), a playoff series win in the Northern Division Championship against Potomac, and a Mills Cup title over Kinston. The players constituting the 2011 Keys were a blend of young and old, including two of the youngest and most talented players in the high Class A Carolina League --
Manny Machado
and
Jonathan Schoop
.
There are a number of solid performers and potential Major League contributors, but as is the case throughout the Baltimore system, the impact talent is limited. At the plate, Machado and Schoop are the only two potential above-average Major Leaguers, though
Trent Mummey
,
Tyler Townsend
and
Kyle Hudson
have a chance to carveout roles off the bench at the highest level.
LJ Hoes
still has everyday potential, but spent more significant time in Class Double-A Bowie, and will accordingly be discussed in more detail in our review of the Baysox.
On the hill,
Bobby Bundy
took a nice step forward, rewarding Camden Depot's steadfast support of him as one of the top arms in the system.
Clayton Schrader
completed the second half of his dominating first pro year with a strong showing at Frederick, and both
Oliver Drake
and
Sean Gleason
showed potential as future bullpen arms.
Frederick By the Numbers
:
Record: 39 - 31 (Northern Division Champions; Mills Cup Champion)
Top Arm: Bobby Bundy (2008 Draft, 8th Round)
Top Bat: Jonathan Schoop (2008, international FA)
Player of the Year
:
Bobby Bundy (121 IP, 102 H, 43 R, 37 ER, 31 BB, 100 SO)
Camden Depot readers will recognize Bundy as a staple in the top half of our Prospect Rankigns for the past three seasons. After a breakout summer, Bundy will see his name climbing the rankings of blogs and national outlets, as well, and deservingly so. A workout nut, Bundy is a strong and durable body, listed at 6-foot-2, 215-pounds. He logged a total of 136 IP this year between Frederick and Bowie, and projects as a #3 or #4 starter capable of eating innings at the Major League level.
Mechanically, Bundy has seen some lengthening in his arm action over the past three seasons, but has utilized his athleticism and solid body control to repeat his mechanics and release without too much inconsistency. The result is solid control/command and, more importantly, increasing consistency in the execution of his offerings. He throws out of a true three-quarters slot and creates solid downhill plane on his fastball and a decent angle on his curve. His sturdy base provides good drive and a muscular core serves as a capable the generator while maintaining an easy arm action.
His fastball is a low-90s heater that can come with some bore. He spots it well to both sides and can elevate it when needed, touching 94/95 mph up in the zone. His best breaking ball is an upper-70s curve with downer action, though he still rolls it from time-to-time, causing it to lose bite and rendering it hittable. He throws a firm change-up that will improve as he continues to gain feel. He has flashed a slider, but remains generally a three pitch arm with mid-rotation upside and high marks for durability.
Players to know
:
Oliver Drake
has a compact, under-control delivery and maintains a good line to home. His 89-92 mph fastball has some life and can induce soft contact down in the zone. His slider is a solid average to above-average offering, and he has also flashed average throughout his pro career with both a change-up and a curve. Drake has the body and endurance to chew through innings, but his stuff may be better suited for the pen, where his fastball/slider combo could be solid in middle-inning work. Baltimore will give him a second run at Bowie next year. If he stumbles, he could shift to the pen prior to promotion to Norfolk.
Since transitioning to the pen in 2010,
Sean Gleason
has emerged as a potential future contributor with the big club, and a candidate for late-inning work if he can spot better in the zone. He is primarily a fastball/slider reliever, sitting 91-94 mph and touching 96 mph when he reaches back for it. One scout shared that, in his first appearance in this year's Arizona Fall League, Gleason topped out at 97 mph up in the zone. His slider is an average offering that can flash plus, but he can tip the pitch at times with arm slot, and needs to find a balance between throwing it as a case pitch and catching too much of the plate. He'll also mix in a change-up and a curve as a change of pace, though both are generally below average. He'll turn 27 next year, and Baltimore will need to decide whether to protect him on the 40-man or expose him to the Rule 5 Draft in December (where an opportunistic organization could roll the dice on Gleason's arm strength).
Nicholas Haughian
started 21 games for the Keys, but projects at best as a situational lefty at the Major League level. He commands his upper-80s fastball fairly well, and could sit 88-92 mph when permitted to go all out iun a relief role. His slider is a solid breaker and he'll also mix in a fringy change-up, though he slows his arm too often when dealing the mid-70s offspeed. Baltimore may continue to run him out as part of a rotation until he stumbles, but his stuff, as well as his limited ability to miss bats, indicate a shift to the pen may be unavoidable.
LJ Hoes
struggled offensively in a 41-game stay in Frederick before righting the ship in Bowie. Owner of a compact frame with increasing strength, Hoes should see some power starting to develop in his game over the next twelve months. This will be an important development to monitor, as without that added dimension to his game, Hoes could be cast as a 'tweener, with a solid stick for second base but not the glove, and a solid defensive profile in left with not quite enough offensive pop.
Speedster
Kyle Hudson
toured through four levels in 2011 (Frederick, Bowie, Norfolk and Balitmore), and will be discussed in more detail in our review of the Triple-A Norfolk. Hudon's game is dependent on speed, and he'll have to show a consistent ability to find ways to first base against Major League pitching in order to provide any value at the Major League level. The complete absence of any power in his offensive game will open him up to aggressive arms at the highest level, and will drastically cut into his ability to maintain a lofty on-base percentage as his ability to draw a walk is taken away from him.
Manny Machado
was once again the highest-ceilinged player on his squad, though the on-field results were mixed during his second half stay in Frederick. Machado continued to show a solid understanding of the strikezone, but struggled some with pitch identification, leading to too much soft contact on "pitchers" pitches. At his best, he still showed an ability to punish fastballs and mistakes, and there is little doubt he will make the necessary adjustments to continue to grow, offensively. Whether he starts 2012 back in high Class A Frederick or at Class Double-A Bowie will likely be determined in the spring.
Nathan Moreau
has a phone booth delivery with a "just below" three-quarters arm slot. He struggles to finish and will occasionally cut himself off, each of which can have a negative impact on his ability to throw strikes. His fastball is generally 88-91 mph and he pairs it with a sweeping breaking ball that shows depth but inconsistent bite. His change-up is a workable third pitch but projects merely as potentially average. Seen as an upside selection when selected out of the University of Georgia in 2008, Moreau has stagnated, failing to improve upon his command or his stuff over the past two seasons. He still has a chance to provide value as a lefty specialist if he can find more consistency in his breaking ball and command.
As noted in our
low Class A Delmarva review
,
Trent Mummey
has limited ceiling, but plays a good center field, runs well, and has a short swing capable of spraying the gaps. He's undersized, but strong, and likely fits best as a future 4th outfielder. He gets tied up on the inner half when faced with good velocity, and his ability to adjust to more advanced secondary stuff at Class Double-A Bowie will say a lot about his future potential.
Jonathan Schoop
saw a dip in his in-game power once he was promoted to Frederick, but continued to show a solid approach and ability to barrel balls. Like many young players, Schoop needs to tighten-up his pitch-ID, and should see a nice jump in power production once he is more comfortable working for and identifying pitches he can drive. Already thickening in his core, Schoop's future power tool is his best asset. He could end-up at third base, second base or an outfield corner, depending on Baltimore's needs, and has the athleticism and arm to fit into any of those roles.
Clayton Schrader
followed up 22 dominant innings at low Class A Delmarva (where he was Camden Depot's selection for top arm) with 24 dominant innings at high Class A Frederick, boasting 13.1 SO/9 and 3.0 H/9 as a Keys reliever. Unfortunately, he also walked 19 batters in those 24 innings, though those baserunners were largely negated by his ability to miss bats. Schrader's performance at Bowie will help to ground his projection, which could be as high as a true shut-down late-inning arm and as low as a Four-A arm. Camden Depot entered 2011 bullish on Schrader and remains so, projecting him as a solid late-inning contributor with a future plus fastball and plus slider. He could be ready for Baltimore by next summer.
Tyler Townsend
produced a triple-slash line of .317/.358/.583, but once again failed to stay healthy, logging just 72 games this summer (67 of them with Frederick). When healthy, Townsend shows some raw power and a solid enough glove at first base. He has a deep hand load and a fair amount of length to his swing, which causes him to start his swing early and hampers his ability to properly identify more advanced breakign stuff. His hand-eye coordination is such that he has been able to square pitches, even when fooled, at the lower levels. But he will need to overhaul his aggressive approach, including tightening his swing mechanics, in order to succeed against the advanced arms he'll see in Bowie, Norfolk and Baltimore. Townsend doesn't yet project as a future Major League regular, but could greatly improve his stock by staying healthy through 2012 with a solid showing at Bowie.